Vendor Partners

CGS Tower Networks provides superior next generation network visibility solutions that enable and empower Cyber Security, Big Data Analytics and monitoring tools while reducing costs and complexity. We optimizes the tools layer by providing them with full network visibility and eliminating network bottlenecks in order to ensure maximum performance and benefits.



Established in 2004, Taiwanese company Edge-Core is a wholly-owned subsidiary of Accton Technology Corporation. Edge-Core was primarily derived from SMC as a new product line specialized in developing Metro Access Switches for Enterprise environments. Powered by Accton, Edge-Core dedicates to provide reliable, high-performance, enterprise graded switches for today's fast paced mission-critical applications. Leading product portfolio includes Metro Access Switches, Chassis and Layer 2/3/4 Managed Switches with superior features that enable enterprises, service providers and system integrators to gain a competitive edge.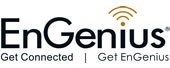 Founded in 1993, EnGenius Networks (affiliate with Senao International Co. Ltd) is the world's leading Wireless Solutions providers for SMBs (Small-and-Medium Businesses) and Enterprise environments. Taiwanese company EnGenius is truly global as the company serves the world's marketplace throughout Europe, Asia Pacific, South Africa, Africa, and Australia. For over 16 years, EnGenius has been cultivating and developing strategic business networks and strong distribution channel that enables its business partners to gain a competitive advantage and explore new business opportunities. With well-established own warehouse and technical lab, EnGenius provides customers with instant supports and end-to-end network solutions.



IgniteNet is a Taiwanese company founded in 2014. Ignitenet takes a fresh approach to wireless and wired networks with a focus on simplicity, ease of use and performance. Providing the easiest and lowest cost way for you to grow your network. Whether you're setting up an enterprise network in a corporate setting or installing an outdoor wireless broadband network, we have you covered. Behind all of our equipment is the IgniteNet Cloud, bringing you easy, powerful and affordable cloud-managed WiFi.



Katron Technologies Inc. (KTI) was established in 1983, and dedicated itself into development, manufacturing, and marketing network products since 1988.Taiwanese company Katron Technologies Inc. has been marketing networking products in its own brand worldwide, including Europe, Asia, Oceania, Africa, Middle East, North America, and South America, etc. Additionally, KTI also provides customized design and production services for special applications and projects upon requests.

Micronet is a worldwide provider, developing and manufacturing advanced networking solutions for Enterprise, SME, ISP, and SOHO. Since 1992, Micronet has delivered over tens of millions of connections worldwide. Micronet specializes in providing network infrastructure products such as Ethernet of copper and fiber, Wireless LAN, ADSL, VDSL, and System Management product lines.

Netsys was established in June 1999. Taiwanese company Netsys holds a strong commitment to research and development of network connectivity including LAN Extender, VDSL2 CO/CPE Routers, IP DSLAMs, Industrial LAN Extender, EOC, Media Converter, IP Surveillance, Fiber Transceiver...etc. Netsys has achieved popularity of their fine quality products aiming at giving full satisfaction to our worldwide customers. Netsys continues to develop innovative products for years.


Founded in 1999, DigiPower was started from designing and manufacturing power products for our OEM/ODM customers. As a leading rack PDU manufacturer in Taiwan, Digi power specializes in data center related products and accessories, such as Rack PDU, Intelligent PDU and IP power meter.


Founded in 1989, PheeNet is a leading provider of networking solutions, specializing in Wireless Backhaul Solution for SMB, Enterprise, ISP/WISP and Telecom industry. Taiwanese company PheeNet offers a range of feature rich, highly integrated Wireless Backhaul Solution including Licensed Band Ethernet Radio, NLOS Ethernet Radio, Long Range & High Capacity TDMA or FDD, STM-1, PDH, IEEE802.11abgn. PheeNet has been accredited with ISO9001: 2000 certification for seven consecutive years and will continue to strive to provide the best networking solutions and service.

Founded in 1971, SMC Networks is a global leading designer, developer and manufacturer of networking products for home, Small-and-Medium Businesses (SMBs), and Enterprise environments. With worldwide headquarters in United States, SMC has established its global presence serving the world's marketplace throughout America, Europe, Africa, Asia and Australia. SMC became a wholly owned subsidiary of Accton Technology Corporation in 1997. By combining SMC's core strength in engineering and marketing with Accton's expertise in optimizing silicon designs and streamlining manufacturing processes, SMC is leading the network-centric technology environment and continues to deliver the cutting-edge and high quality products to the networking markets.


Taiwanese company ZyXEL offers a range of IP DSLAMs and Network Attached Storage appliances for a complete range of customers. ZyXEL IP DSLAMs offer advantages over traditional technologies such as increased efficiency, faster speeds, and improved management while their Network Storage (NAS) appliances are tailored to the need of small business and low end IP CCTV installations.


4ipnet, Inc. is a worldwide leading provider of networking equipments for reliable, secure and manageable wireless access. In an effort to meet the changing market demands at the least possible cost, 4ipnet delivers full range of high-performance products and mission-critical applications to bring reliability and manageability to increasingly complex wireless networks. 4ipnet's complete WLAN infrastructure solution portfolio addresses the needs of different network operation environments ranging from Enterprises, ISPs, SMBs to Home Office.